Knoxville TN Child Custody Attorney
Even if you are on good terms with your spouse, determining who gets custody of the children can be a monumental task. It can be time-consuming and complex coming up with a plan that works for the spouses and the children. If there are serious questions about one parent's child-rearing ability or negotiations come to a stalemate, the process can become stressful and contentious.
Landry & Azevedo has decades of collective experience handling challenging child custody cases in Knoxville. We understand the process can be an emotionally difficult one, with consequences that will last well beyond the conclusion of your divorce. Our goal is to provide you with the best legal advice and representation possible to secure your ideal custody situation.
During our consultations, we will take the time to understand your goals and strategize on how to achieve them. Our attorneys in Knoxville will assist in making informed decisions that maximize results while minimizing the impact on your children. While this can feel like taking two steps backwards, it is a necessary process to move forward with the rest of your life.
Find an attorney at Landry & Azevedo who will fight for you. Our team of legal experts in Knoxville will make all the difference when it comes to making a decision that will dramatically you and your children's future. Contact us at (865) 851-7050 for a consultation today.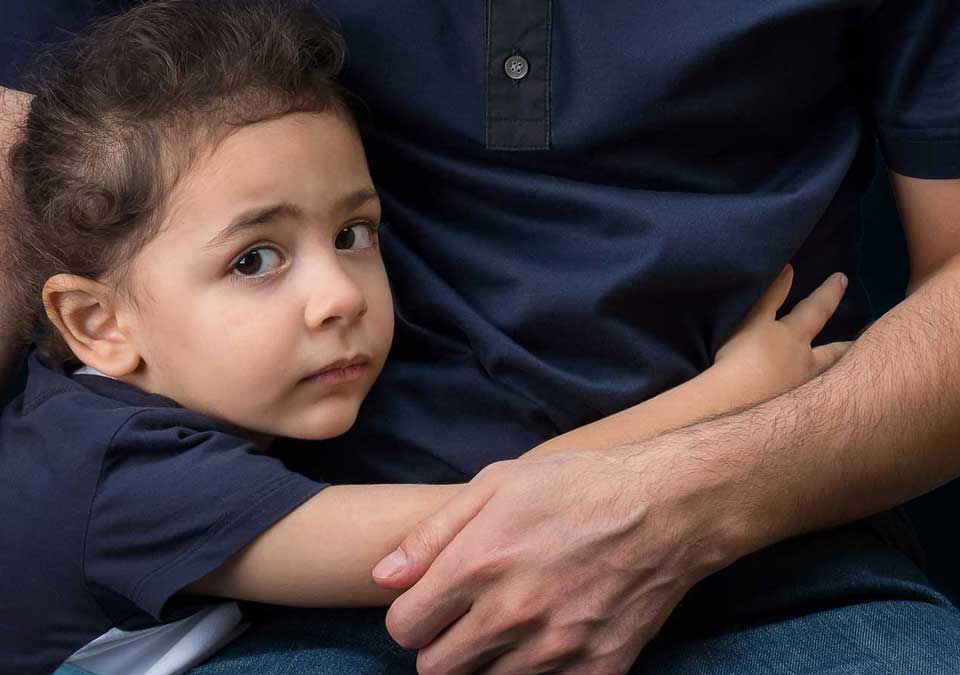 Filing for Child Custody in Knoxville, Tennessee
Obtaining custody of your children starts with a petition. You may file this petition pursuant to seeking a divorce or if you and the other parent were unmarried, pursuant to establishing a parenting plan. Once processed, the other party receives a copy of the petition and they are given thirty days in which to accept or decline the terms of your petition.
If both parties agree, the legal proceedings can begin to dissolve the marriage and/or form custody arrangements. If there is disagreement, each party will submit their proposed parenting plan to the judge. Any unresolved disputes that linger after the pretrial hearings are then decided during the divorce hearing or hearing to establish a parenting plan.
Factors that Influence Child Custody in Knoxville
What the parents want is not the sole consideration when it comes to determining child custody. In Knoxville,  Tennessee, courts are tasked with determining the best interests of the child. Those "best interests" can vary from case to case.
Parents in Knoxville are often mistaken in believing that the most important factor is where the child wants to live after the age of 13.  The Tennessee legislature eliminated any specific age where the child's desired outcome becomes a factor, but the older the child, the more likely a court in Knoxville will take his or her preference into consideration. However, this is only one of many factors that a court will consider.
Other factors include:
The child's age, sex, and overall health.
The mental and physical health of each parent.
The relationship of the child to the parents.
The willingness of each parent to cooperate with the other.
The ability for parents to provide a suitable living situation.
The impact of change on the children's lives.
The employment situation and schedule of each parent.
The lifestyle choices of each parent, including whether there is a history of child or substance abuse.
When possible, Knoxville courts should seek to maximize each parent's participation in the lives of their children.
Modifying the Permanent Parenting Plan (PPP)
Despite the terminology, in Tennessee, all parenting plan orders are temporary because they are subject to modification under certain circumstances. In order to prevail on a modification, a party must establish that there has been a material change in the circumstances and that the proposed modification is in the best interest of the child.
The factors considered in a modification are nearly limitless, but examples of changes that courts have looked at in the past include significant changes to the parents' or child's schedules, location changes, failure to follow the existing parenting plan, a change in the child's needs, and a change in a parent's ability to adequately meet the child's needs.
Learn More About Your Rights for Child Custody in Knoxville
Resolving the custody of children is never easy. The process can be long and arduous, and also requires a thorough examination of your personal and public life. Having an attorney in Knoxville to guide you through the process can make a world of difference.
Landry & Azevedo in Knoxville is here to assist you when it comes to determining your children's custody. Let us promote your interests and advocate for your rights in and out of the courtroom. Schedule a consultation with one of our attorneys in Knoxville today by calling (865) 851-7050. We can assist you with child custody issues all over East Tennessee.
Contact Our Experienced Team Today