Knoxville, TN Order of Protection Attorney
You have a right to be safe —not just in your home, but at work, on the street—wherever you may be. If someone has taken that from you, an order of protection might be the answer to getting it back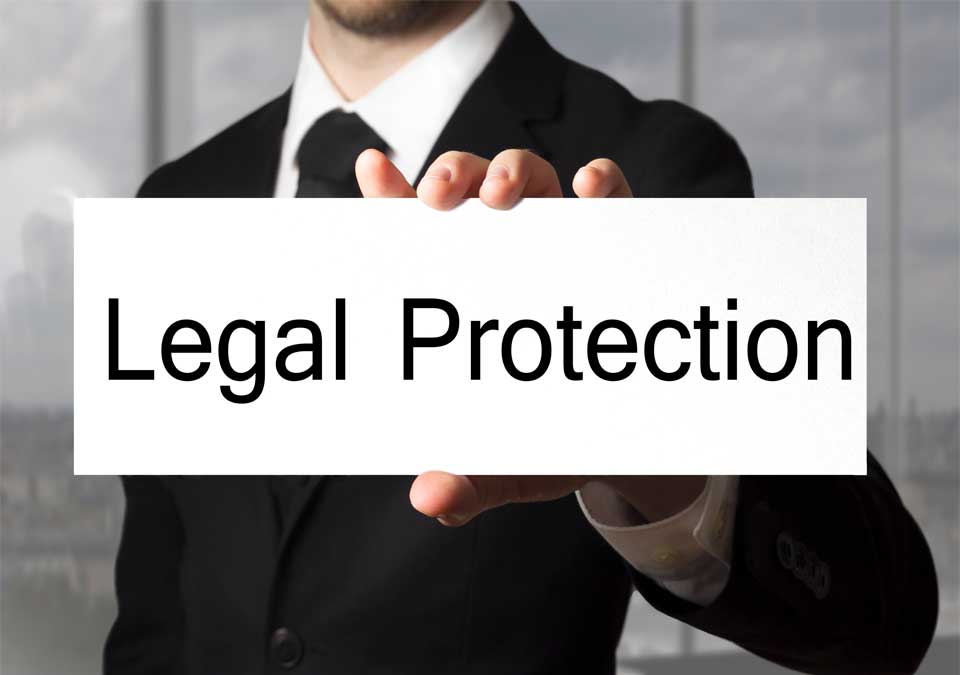 What is an order of protection?
An order of protection is issued by a court to protect one party from another when alleged domestic abuse, stalking, sexual assault, or other forms of abuse occur. It is sometimes referred to as restraining order colloquially.
Petitioning for an order of protection or having one filed against you can be an extremely stressful experience. At Landry & Azevedo in Knoxville, we can guide you through the order of protection process step-by-step.
The order of protection, once filed, can accomplish the following:
Require the respondent (perpetrator) to cease all abusive or harassing actions
Require the respondent to vacate a shared residence
Award temporary child custody to the petitioner (the alleged victim)
Award short-term child support
Protect family pets from harm or abuse
Do not hesitate to call our Knoxville attorneys today!
When should I consider getting an order of protection?
If you are in a situation where a spouse, boyfriend or girlfriend, or relative is, intimidating, assaulting or abusing you, you should immediately seek an order of protection. You can call Landry & Azevedo in Knoxville for any legal consultaion. This kind of behavior is illegal, and you have the legal right to seek court-ordered protection from such abuse.
In cases involving domestic abuse, you will be required to prove there is a special relationship with the respondent (person abusing, threatening, or harassing you).
If you do not know the alleged perpetrator and did not have a special familial relationship with him or her, the rules are different. Generally, these cases fall under the stalking category.
Under Tennessee Law, in Knoxville, an adult or minor is eligible to seek an order of protection against another party if they are a:
Current or former spouse
Roommates or have lived together
Dating, have dated, or have had a sexual relationship in the past or currently
Blood relatives
Related by adoption
Relatives by marriage or had been relatives by marriage
Children (adult or minor) of parties involved in relationships listed above
Victims of sexual assault or stalking
Do not hesitate to call Landry & Azevedo in Knoxville today!
What exactly happens when I file an order of protection?
When you file an order or protection, you will be required to fill out, in writing, all the facts describing your reasons for seeking protection. You will then be required to swear an oath, under penalty of perjury, that the facts about your case are accurate to the best of your knowledge. You can call Landry & Azevedo in Knoxville for any assistance for this action.
After reviewing the filing, the judge may call a hearing and may decide to issue what is called an ex parte order of protection against the respondent. The ex parte order of protection is temporary and will last a short duration. It requires the respondent to cease all forms of contact and communication with the petitioner.
The Court may set the petition for hearing pursuant to Tennessee Code Annotated, section 36-3-605. At this hearing, the petitioner, respondent, and any relevant witnesses will present relevant evidence. At this time, the petitioner must present evidence that proves the incidence more likely than not occurred.
Based on the evidence and any witnesses involved, the judge may or may not issue what is called an extended order of protection (EPO). The EPO may last up to one year and can be renewed after another hearing. At Landry & Azevedo in Knoxville, we can represent you throughout the entire process and ensure your rights are protected.
Once filed, an order of protection may be set for hearing within 15 days. There is also the possibility the court may delay the hearing to what is established as a reasonable amount of time. We understand you will want the order of protection carried out as quickly as possible.
In the state of Tennessee, there is no cost for filing an order of protection. However, the judge may order the petitioner to repay court costs and fees should she or he be unable to prove they were the victim of abuse or harassment. Furthermore, you can call our Knoxville team for any legal consultation.
What if an order of protection is filed against me?
If an order of protection is filed against you, you will be served paperwork in person notifying you. This is a dire situation, and you absolutely need an attorney representing you. Our team in Knoxville are here to help you.
Your freedom and civil liberties may be severely restricted if an order of protection is levied against you. Additionally, you may face a fine or even jail time, should it be determined you violated the terms of the order.
If you are facing an order of protection, consequences include:
Cutting off all communication with the petitioner
Required child and family support payments
Losing custody of children, both born-to and adopted
Being forced to vacate a shared residence
Court-mandated counseling
Barred from possessing or owning firearms
Relinquishing ownership and decision-making regarding household pets
Responsible for paying court costs
Once the ex parte order of protection expires, the order against you may be extended one, five, or even ten years from the day it is granted. This means you could lose access to your household, children, and pets for an extended time, and be responsible for all court fees in the process.
Your second amendment rights may be revoked for that entire time, and you could be responsible for child support payments throughout the order.
Given these potential issues, it is crucial to seek legal counsel and representation immediately. Call Landry & Azevedo in Knoxville today for your legal protection consultation.
The Bottom Line
Whether you are seeking an order of protection, or one is being filed against you, it is vitally important that you obtain legal representation. If you are a victim of domestic abuse, harassment, sexual assault, intimidation, or stalking, you have a legal right to seek protection against such behavior.
If you are about to have an order of protection levied against you, your freedom and civil liberties could be in serious jeopardy. This is an urgent matter that must be quickly addressed.
If you are in East Tennessee, Landry & Azevedo in Knoxville is here to help. We have helped hundreds of clients navigate the complicated process of filing and/or fighting orders of protection. Get in touch with our office today to find out what Landry & Azevedo in Knoxville can do for you.
Contact Our Experienced Team Today