Prenuptial Agreements in Knoxville, TN
Meeting a significant other and deciding to marry can be one of the most exciting and rewarding experiences in life. In the wake of those feelings of anticipation and romance, however, certain practical matters are often overlooked. When it comes to each party's separate personal property, rational thought often takes a backseat. 
A prenuptial agreement will address these practical concerns. Wanting to protect oneself in the unfortunate event of divorce is a common decision these days in Knoxville and the rest of the world. It is also a wise one. One of our qualified family law attorneys in Knoxville can take you through the process of drafting a prenuptial agreement, so that you may rest easy knowing the fate of your separate property should a divorce occur.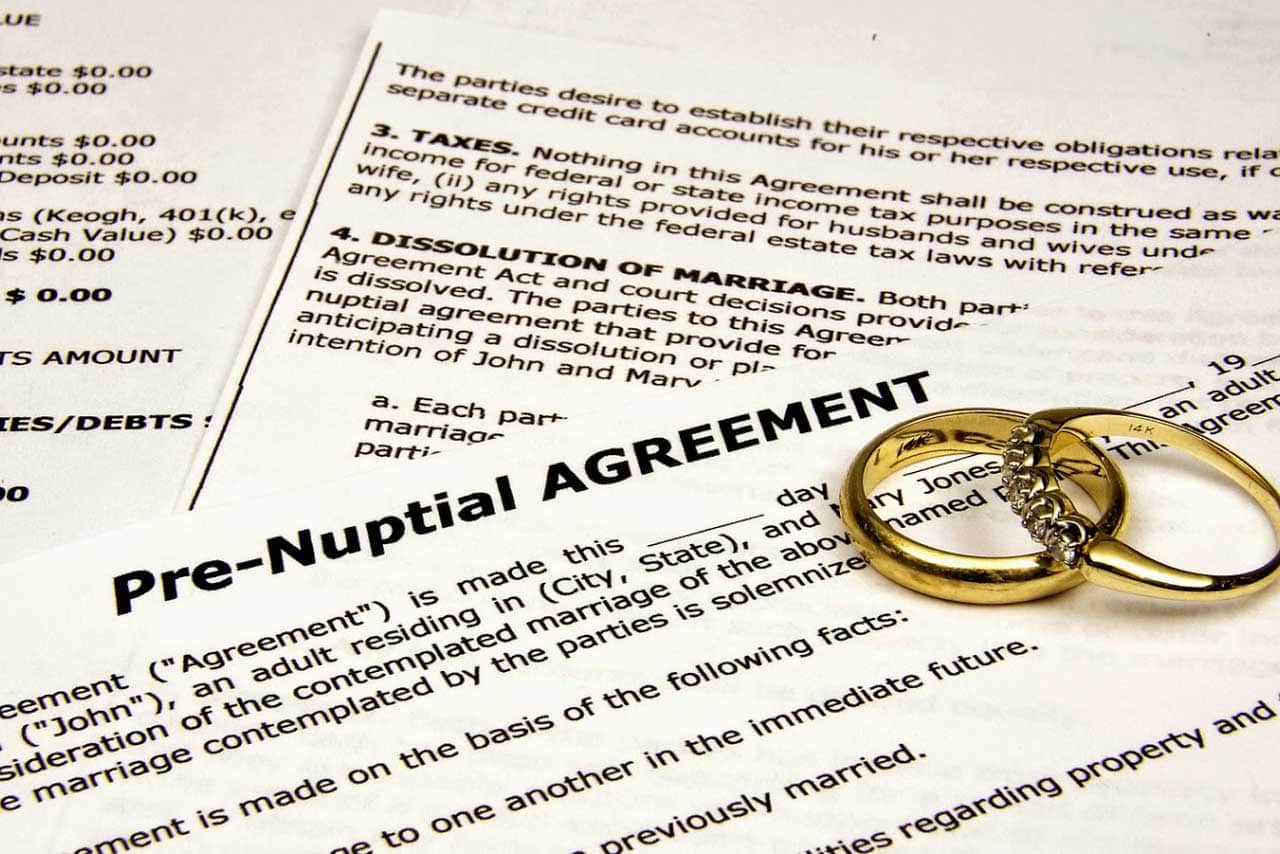 Who Should Get A Prenuptial Agreement in Knoxville?
Everyone should seriously consider drafting a prenuptial or postnuptial agreement. If you own property such as real estate, jewelry, fine art, cars, collectibles, or other valuable assets in Knoxville, all could be lost or divided should you divorce. Even if an asset is not significant financial value, but sentimental value instead, its worth safeguarding the things you care about regardless of their price tag. You'd be surprised what gets awarded in a divorce, and how quickly loving spouses can turn spiteful.
The state of Tennessee is an equitable distribution state, meaning the court will value your separate assets individually, and divide them between both parties based on fair value. This law does not guarantee a 50-50 split, and you may not receive any portion of certain assets. 
If one spouse is determined to be better off than the other financially, the court has the right to overcompensate the disadvantaged spouse with marital assets (or individual assets that become marital).
Additionally, you may outline the terms of potential future alimony payments. Alimony is the legal requirement of one spouse to give financial support to the other spouse before or after separation or divorce. 
Many couples have had children together by the time of their separation. It can be an even more sensitive and challenging situation to hash out financial considerations while discussing the outcome of child custody and potential child support payments. However, there are important facts to note in a case where children are involved.
As discussed, prenuptial agreements can outline what will be divided in terms of property, and the terms of any future alimony payments. In the case of child custody and support, however, these articles can't be enforced by pre or post nuptial agreement. Courts in Knoxville, Tennessee have responsibility to ensure what is in the best interests of the child, regardless of any signed agreement between the parties. This point is an important exception to nuptial agreement law that should be carefully considered.
The Benefits of Hiring an Attorney in

Knoxville

for a Prenuptial Agreement
Choosing the right legal representation in Knoxville to draft your prenuptial or post-nuptial agreement is very important. A skilled attorney in Knoxville will create a binding document that will hold up in court should a divorce occur.
Not all nuptial agreements are created equal, and a poor one could leave you and your property exposed to loss – this is not the sort of agreement you want to make verbally or scroll on a napkin with no witnesses. An attorney at Landry & Azevedo in Knoxville will carefully ensure all relevant articles are outlined to guarantee they are enforceable. If done the right way, two parties can put an agreement in place that not only accomplishes the goal of asset protection but maintain those wonderful feelings of love and romance as well.
It is often the case that one or both spouses will enter a marriage with some sizeable estate. This estate may include stock options, an inheritance or trust, cars, rental properties, vacation homes, or other valuable material goods. A prenuptial agreement can address most of these items, but only if it is drafted properly. 
Something else to consider is the fact no nuptial agreement is set in stone. They are similar to any other contract in that they may be amended in the future. Should one spouse's wishes or expectations change, there is room for alteration if both parties agree.
Separate Assets VS Marital Assets in Knoxville, Tennessee
Under Tennessee law, there are different types of assets, and this can be complicated to untangle. Separate assets are assets you enter into a marriage already possessing. Maybe it's real estate or an inheritance, for example. Marital assets include any asset acquired during the marriage.
Once an asset is classified as a marital asset, it is subject to equitable distribution laws, meaning that the asset will not necessarily be protected in the case of divorce. Having a solid prenuptial agreement in place will protect both parties in this regard. 
The Bottom Line
Getting married is one of the most important decisions you will ever make. Though romantic feelings may guide you, it is crucial to consider your assets as you enter into the marriage. This point is especially true if you have a large estate or possessions that hold sentimental value to you beforehand. Landry & Azevedo located in Knoxville. TN has helped dozens of Knoxville couples navigate the complicated process of prenuptial agreements, and we can help you too. Get in touch with our Knoxville team today for a consultation to find out what we can do for you and your soon-to-be spouse.
Contact Our Experienced Team Today